VISIT OF FLORI & GYONGYI FROM ROMANIA September 2007
One of the most rewarding projects this year was bringing Flori and Gyongyi from the apartment in Oradea, Romania sponsored by Mustard Seed, to Jersey for a holiday. Both Flori and Gyongyi were brought up in state orphanages in Romania and have been living in one of the Mustard Seed sheltered apartments for several years.
Gyongy works in a factory doing shift work, starting ay 5 am till . While in Jersey she particularly enjoyed shopping in St Helier and very much appreciated the flowers and scenery she saw around the island.
Flori is a kidney dialysis patient needing dialysis 3 times a week. Her dialysis treatment while on holiday was kindly paid for by the EVA Rouse Settlement . For her a particular thrill was a ride on the back of motorbike and a boat trip.
But both young women said that the thing that made their time in Jersey so very very wonderful was being part of a loving family while they were here.
All the Jersey volunteers involved with their visit greatly enjoyed having them here, and many were very generous not only with their time but financially.
The pictures show:
Gyongyi enjoying a boat trip round the coast of Jersey
Both enjoying the flowers at Eric Young Orchid Foundation
Both at Rozel Bay
Flori in hospital in Jersey having dialysis treatment;
Flori on the motorbike
<![if !vml]>
<![endif]><![if !mso]>

<![endif]>

<![if !vml]><![endif]>

<![if !mso]>

<![endif]><![if !mso & !vml]> <![endif]><![if !vml]>
<![endif]>

<![if !vml]>
<![endif]><![if !mso]>

<![endif]>

<![if !vml]><![endif]>

<![if !mso]>

<![endif]><![if !mso & !vml]> <![endif]><![if !vml]>
<![endif]>

<![if !vml]>
<![endif]><![if !mso]>

<![endif]>

<![if !vml]><![endif]>

<![if !mso]>

<![endif]><![if !mso & !vml]> <![endif]><![if !vml]>
<![endif]>

<![if !vml]>

<![endif]><![if !mso]>

<![endif]>

<![if !vml]>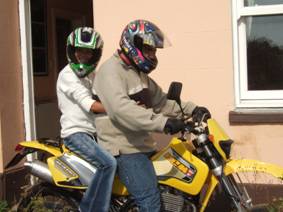 <![endif]>

<![if !mso]>

<![endif]><![if !mso & !vml]> <![endif]><![if !vml]>

<![endif]>  <![if !vml]>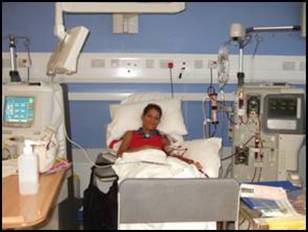 <![endif]>