Mustard Seed [Jersey] Newsletter January 2007
LOOKING BACK OVER 2006
AID TRIPS
<![if !vml]>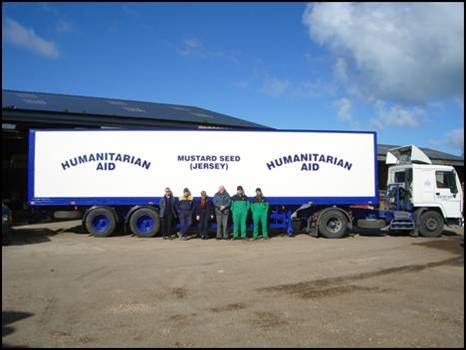 <![endif]>

The year began with some volunteers spending many many hours overhauling the trailer.

Five loads of humanitarian aid were sent to eastern Europe in 2006 – an estimated 55 tonnes of aid, mainly clothes, bedding, educational equipment and furniture, bicycles and computers to Romania and Moldova.

A visit to a Romanian hospital for psychiatric and mentally retarded patients so horrified the team that the November trailer focussed on the needs of that hospital.

PROJECTS IN ROMANIA

2006 has been a good year for Mustard Seed Romania the Romanian charitable association set up in 2004. The pensioners' programme has grown further through the Adopt-A-Granny scheme. We now believe we have made a real impact in the area around the village of Cefa, so that all needy pensioners in that locality know about the programme and have had the opportunity to ask for the monthly food parcels and other support we provide.

<![if !vml]>

<![endif]><![if !mso]>

<![endif]>

In December 2006 in the Mustard Seed Romania  apartment giving Christmas shoeboxes.

<![if !mso]>

<![endif]><![if !mso & !vml]> <![endif]><![if !vml]>

<![endif]>The kindergarten and homework club project in Cefa have both continued to grow and both are now full, even with a waiting list! Both have received accreditation from the Romanian government departments.

<![if !vml]>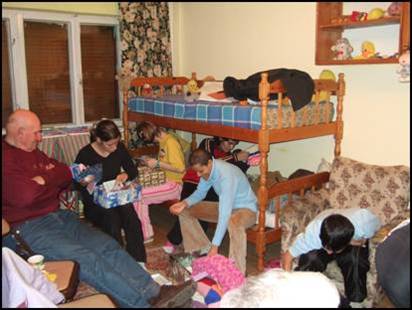 <![endif]>
In Oradea Mustard Seed Romania  opened a second apartment for young women/girls who had been brought up in state orphanages, again under the supervision of Rody Stroie. The purchase of this new apartment was made possible by Steve from USA.
The boys hostel has not run as smoothly as the girls' apartments! Apart from 2 young men who are very stable, a number of boys have come and gone after a few months. Nutu the assistant supervisor is developing a fish farm on the site, which will (we hope) generate enough income to support the project.
In the summer Mustard Seed Romania purchased a small house in hectare of land in an out-lying village near the Hungarian border. The plan is to use it to house a needy family to give them a fresh start. After a disappointing "false start" a needy family with four children moved in, in January – we will see how they use their opportunity.
IN JERSEY THIS SUMMER
We were able to sponsor a holiday for Nicu's Girls – the first set of young women we assisted in 2000, when they left the state orphanages. These young women have all been supervised by Fundatia People to People; it was the success of that original project that was the inspiration for our subsequent apartments for young women. All Nicu's Girls are now independent, supporting themselves in a flat in Oradea; one of the original 8 girls one is now married. The 7 unmarried girls were thrilled to come to Jersey; this was made possible by a number of sponsors.
<![if !vml]>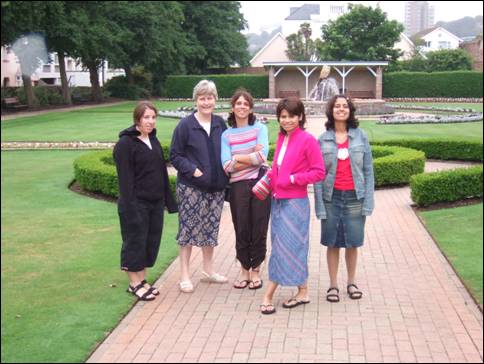 <![endif]>
<![if !vml]>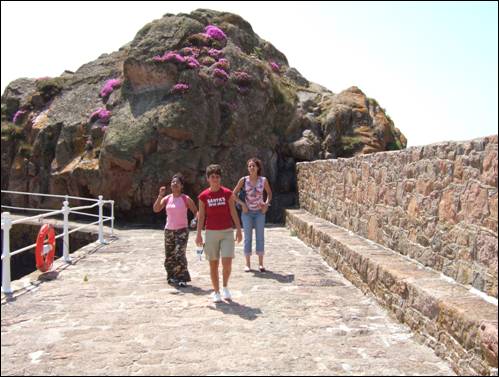 <![endif]>