<![if !vml]>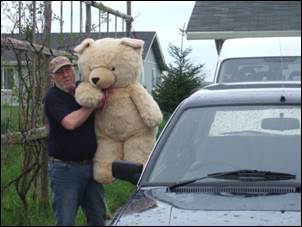 <![endif]>

Teddy's adventure began in Jersey when he was donated to Mustard Seed Jersey. We said "Au Revoir" to him on April 15th when he was happily settled in his new home at the "Girls' Apartment" in Oradea Romania!!

            Teddy (along with drivers Bill & Katie) drove the 1500 miles to Oradea Romania in a donated Peugeot estate car, given by a Jersey resident. We then gave the car to our "daughter charity" Mustard Seed Romania especially for their work in Cefa among needy pensioners.

            A new change in the law means charities can register cars at a minimal fee in Romania. Alex Stroie from the Mustard Seed Romania is thrilled with the vehicle.

HUMBLING & HURTING

But while we all joked about Teddy, had fun with the children in Mustard Seed's kindergarten and generally spent much time being encouraged, there were some challenging moments of the trip.

            We distributed goods transported on our aid lorry a few weeks before, including parcels packed by sponsors for "their" pensioner. We were often moved to tears and felt  humbled at the depth of gratitude – one pensioner wept for joy on being given an umbrella.

            We will probably all remember the visit to one of our sponsored pensioners called Panajoth. She was a well educated disabled lady who had lost both legs and been tricked out of her property. She had been identified as a candidate for our pensioners' home when it is completed.

We were shocked and distressed to find her totally alone in a cold dark room lying helpless in bed, clearly in great pain, with only her neighbour visiting her occasionally. Most of the team from Jersey left in tears stunned by the pain we saw and our inability to help.

She died a few days later.

<![if !vml]>

<![endif]><![if !mso]>

<![endif]> <![if !mso]>

<![endif]><![if !mso & !vml]> <![endif]><![if !vml]>

<![endif]><![if !vml]>

<![endif]><![if !mso]>

<![endif]>

<![if !vml]>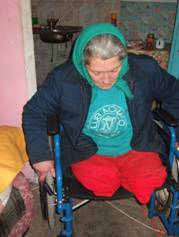 <![endif]>

<![if !mso]>

<![endif]><![if !mso & !vml]> <![endif]><![if !vml]>

<![endif]>  

If she had been in our pensioner home, we could not have stopped her from dying, we might not have been able to fully ease the pain, but we could have prevented her from dying alone unloved and with no-one to visit her.

Report by Rose Helie

OUR MAJOR AIM NOW is to raise the balance needed to build that home. Please refer to the JERSEY EVENTS section to check on these.