<![if !vml]>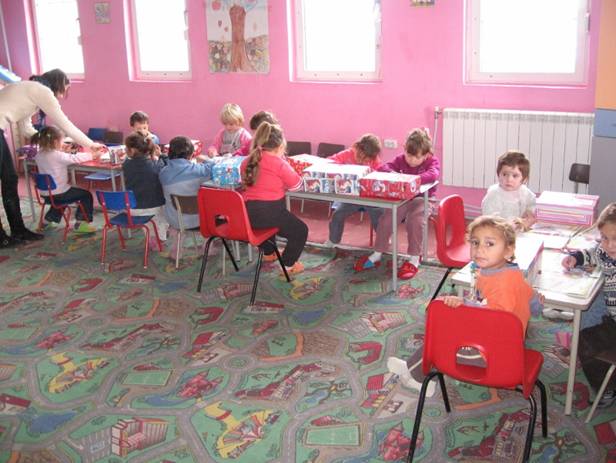 <![endif]>
FAMILY SPONORSHIP
Mustard Seed Jersey believes the best way to help a child is for that child to stay with the parents and grow up with love (sometimes this is not possible, but this is our first choice). If families need some help (usually because of illness or the death of one parent) then we offer our family sponsorship programme which helps month by month with whatever the social worker and the family agree is the priority..
EDUCATION SPONSORSHIP
In Mustard Seed Jersey we believe that education is vitally important in breaking the poverty cycle. 
In Cefa Mustard Seed Romania runs a kindergarten for needy children to give them a good start. Children from nearby villages attend also.
Mustard Seed Romania runs 2 homework clubs for the children in Cefa and surrounding villages.
As a result some children from the villages now gain high enough grades to attend vocational school or high school.
But as these children are all from impoverished families, the parents cannot pay so Mustard Seed needs soinsor to assist with this.
Some frequently asked questions:
How does sponsorship work? Each month (or quarter or year if you prefer) you pay an agreed amount of money into Mustard Seed's Sponsorship Account.  Money from this account is regularly sent to Romania specifically to benefit the people who are sponsored. Continuity is important. We prefer it if you pay in advance (a minimum of 3 or 6 months in advance) or by standing order. A Standing Order Form is included in the response sheet. Please return the response sheet to us. [If you decide to give a lump sum which is over £100, then Mustard Seed as a registered charity can claim a refund on income tax].
How much money should I give?
For a PENSIONER, a CHILD at KINDERGARTEN or a CHILD attending HOMEWORK CLUB  we ask for £16 per month.
For a YOUNG PERSON attending VOCATIONAL SCHOOL or HIGH SCHOOL we ask for £100 per term or £25 per month
For a FAMILY we ask for £25 per month
Can I be sure the money will be well used? Yes you can. Our social workers administer the money and monitor things closely. With a pensioner or  family  they decide on the priority needs. Usually pensioners or families select food, but sometimes they prioritise fuel or medication. For the children the money is used to pay for food and materials at kindergarten and homework clubs. For students at high school the money is often used to pay for transport or sometimes materials.
Will I know the beneficiary's name? Yes, within a month of our receiving your money you should have received a profile on "your" pensioner/ child / family usually with a photo.
Will I have updates on progress? Yes, you will receive reports twice a year. 
Can I send the person I sponsor a parcel?  This is possible for pensioners, families and students at high school. It is more difficult for young children as not all have sponsors so not all would have a parcel – for children in kindergarten and homework club we would prefer you to send a class parcel (containing for example packets of pencils or crayons or paper or rubbers or pencil sharpeners).  So long as we have a lorry going out to Romania at a suitable time it is possible for us to transport your parcel; we will ask for a small donation to cover the cost of transport and delivery.
<![if !vml]>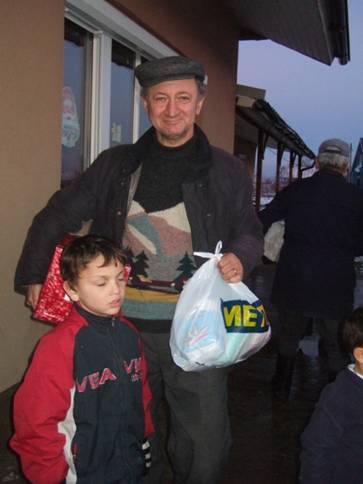 <![endif]>